I know this post has been a long time coming. Some of you may have been making guesses on my cryptic Instagram posts about the status of the project. So, let me make that official announcement now: We've purchased land in northern Malawi for the eco-lodge venture! And this land far exceeds anything I could have even imagined, in so many ways.
**stay tuned for the actual name of the eco-lodge, this one is just a place holder**
The natural beauty of the place will knock your socks off. It has sandy, white beaches and gorgeous towering rocks alike. We've got a private cove with crystal clear water that is calm year-round and perfect for snorkeling, paddling and kayaking. Even during the dry season, we've got a little slice of lush green trees covering our hills. I never thought it possible to get all of these things and was prepared to make some concessions. To say I feel incredibly grateful and blessed to have landed this spot is a drastic understatement.
But as I've mentioned so many times before, it's not just the land itself that will make this venture a success. Finding the right community to grow roots in is an equal priority. Of course, it will take some time to build quality relationships and get to know the entire community, but the hospitality that has already been shed on us is immeasurable.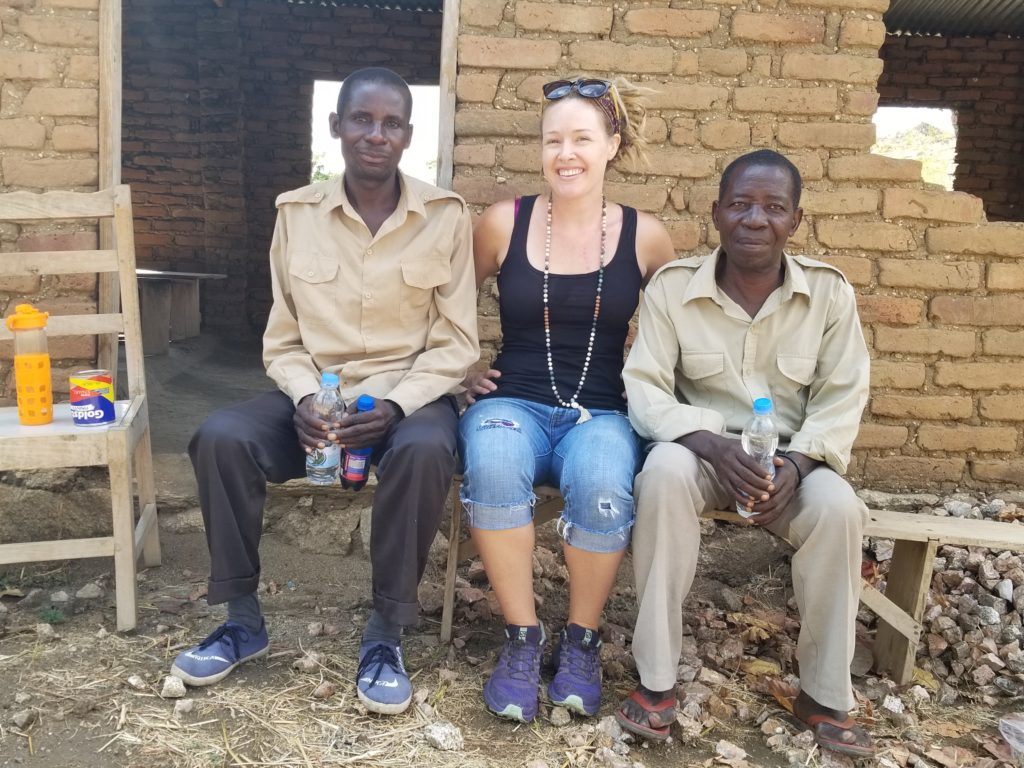 As we move into phase two, construction and relationship building, our plan is to integrate ourselves into the environment and community as organically as possible. We still have SO much to learn about the landscape, natural building practices and the local culture of the area.  We have partnerships that still need to be formed and loads of information to gather, which can't be done alone. I feel just like my son who is in kindergarten – like a sponge. I'm busying listening, researching, learning, and networking – soaking up as much knowledge as I can!
Right now, Zinyengo, our incredible project manager, is working hard to forge the connections that need to be made to propel us into phase two. We have begun to plant fruit seedlings and local tree species around the perimeter of our land to get our food forest started. We've hired some local community members to start construction on a small shelter that I will live under when I return in March. And we've started formulating a detailed inventory of the local natural resources available for building. Back in the US, I am busy trying to put together some of the more boring aspects of the project (financials, ngo/nonprofit registration, grants, etc.).
While my blogging skills have been mediocre, my Instagram page is a little more up-to-date with pictures of the exploration phase and land buying process. Be sure to follow me on Instagram and Facebook if you are more interested in seeing the journey through pictures! I look forward to sharing this incredible journey with you all.
Feel free to leave me comments of other content you'd like to see or questions you may have about this venture!