It will be. Right? Deciding on the right place to build this eco-lodge has been full of ups and downs. But the amount of ground we covered in our nine-week exploration trip alone is noteworthy – both in terms of distance and progress. We narrowed down the very large coverage area (Zambia or Malawi) into a specific region of one country. We spent hours exploring land that was off the beaten track, on the main tourist routes, from the ground, from the lake, and everything in between. And that process led us to a not-so-remote fishing village called Chilumba in northern Malawi. And the question I've gotten the most (from Malawians, Americans & travelling tourists alike) is how did I even come to pick that area? Well, here is the story.
One day we set off to explore the most northern part of Malawi, close to the Tanzanian border. I was interested in this area because there are not many notable lodges for travelers as they are entering or exiting Malawi from that border. I had also heard of this area from my trusty companion, Zinyengo, as it is where he is from – Oh and they have a small museum that houses the Malawisaurus which I knew my five-year-old, dinosaur-loving sidekick would enjoy. While we enjoyed our trip up north, I quickly realized this hot, flat landscape wasn't what I was looking for. On the way back though, we had a different view of lake Malawi. As we came around a bend, the view of the Chombe plateau took my breath away. At that moment, I decided to search out an area that would afford the guests this 'love at first sight' view.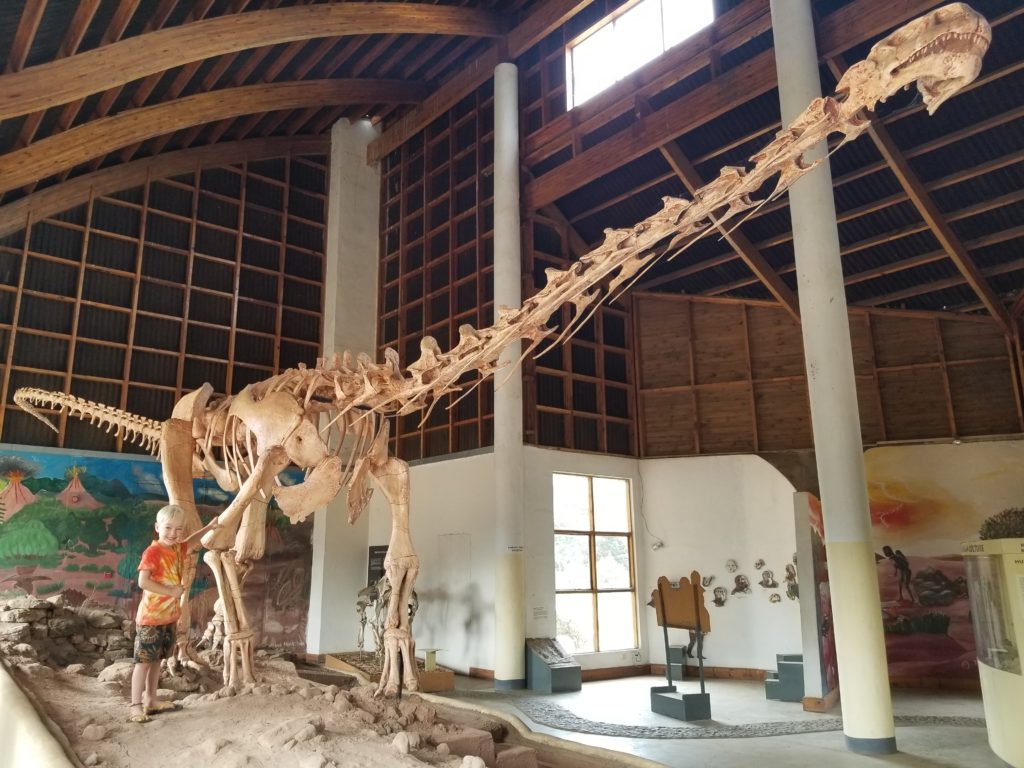 So next, we went back and drove down some dirt roads on two different peninsulas, both with this view. When we found a spot I liked, we'd get out of the car and walk around. We would talk to local people and take meandering footpaths. One of the peninsulas didn't have many trees or unused land, which are both important factors in my vision, so I ruled it out. But when we parked under a huge, ancient tree near Chilumba, my hopes heightened. We walked the length of the peninsula, and from the top ridge you could see the bay, the plateau, and the mountains of Tanzania across the lake. The water is crystal clear with pockets of bright blue around the many rocks that dot the shoreline. I was in love.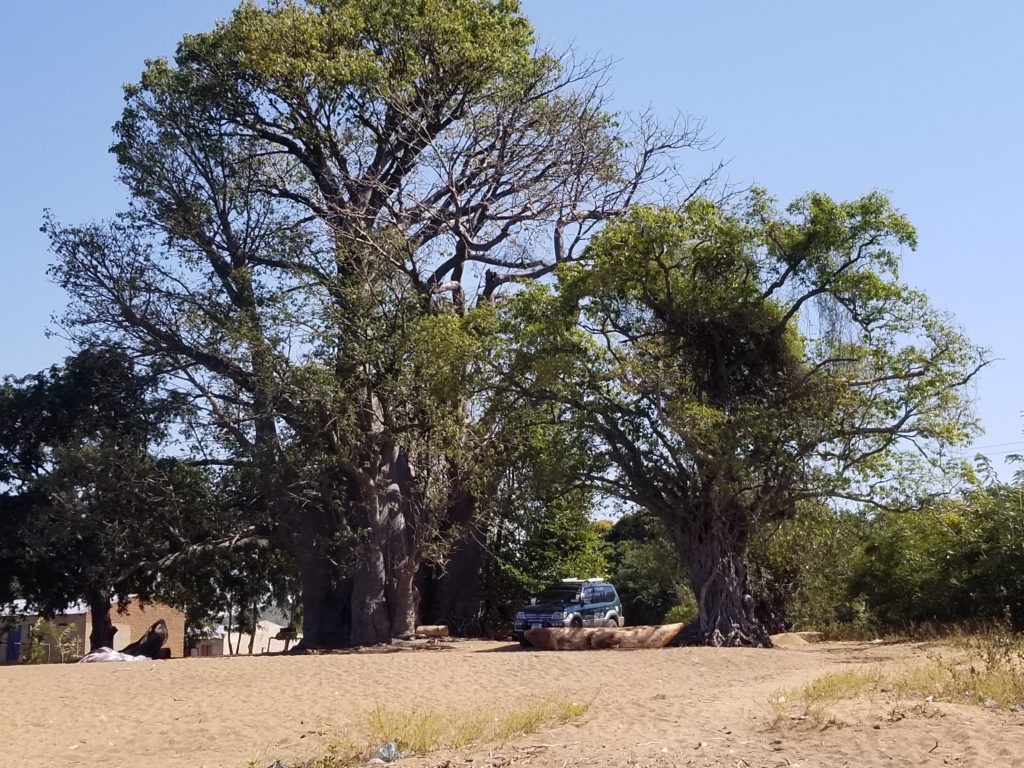 Better yet, we spent time getting to know the chief of the area and some of the local community members. We were lucky enough to be invited to a ceremony for one of the new chiefs in the area, basically what we would call an inauguration ceremony. They were so welcoming, friendly, excited and helpful.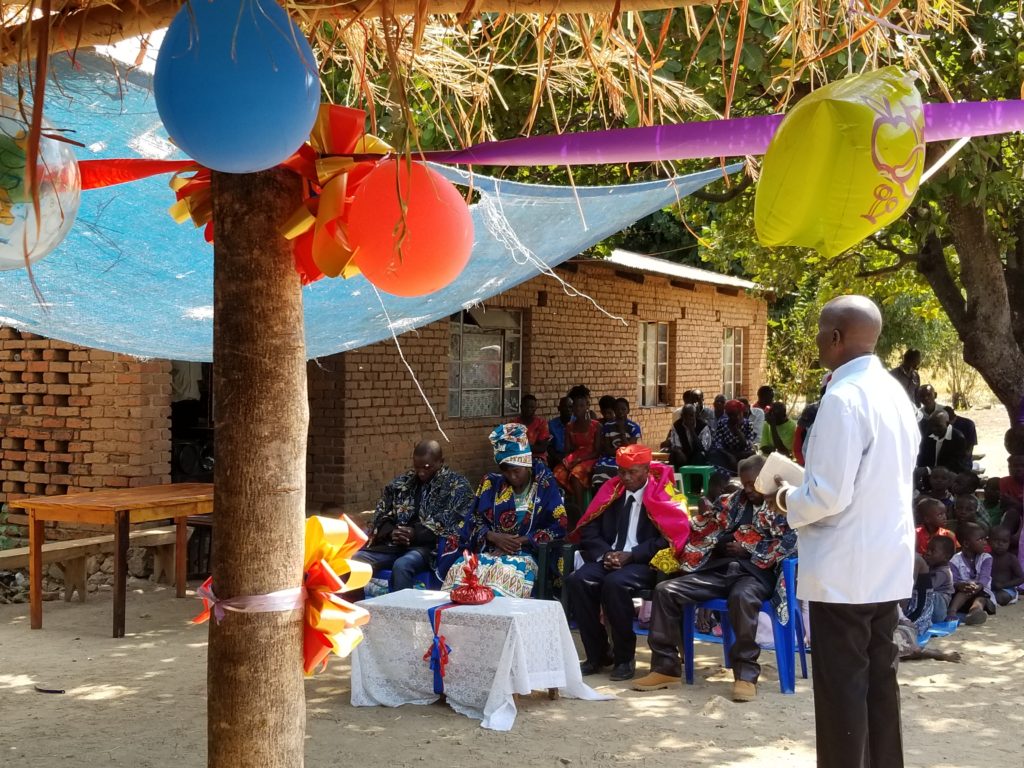 The roller coaster was on a steady incline for a while – but now, we've reached a drop. The land we chose is comprised of small plots owned by five different people, though currently it is all sitting dormant. That means five separate price negotiations. So, at the present, three of the five owners have talked to us, but the other two are reluctant or unreachable. Their land comprises the middle portion of the proposed purchase. We are stuck in a waiting game. As I sit here in America working on some of the back-end pieces, Zinyengo is on the ground trying to make things happen with the land purchase.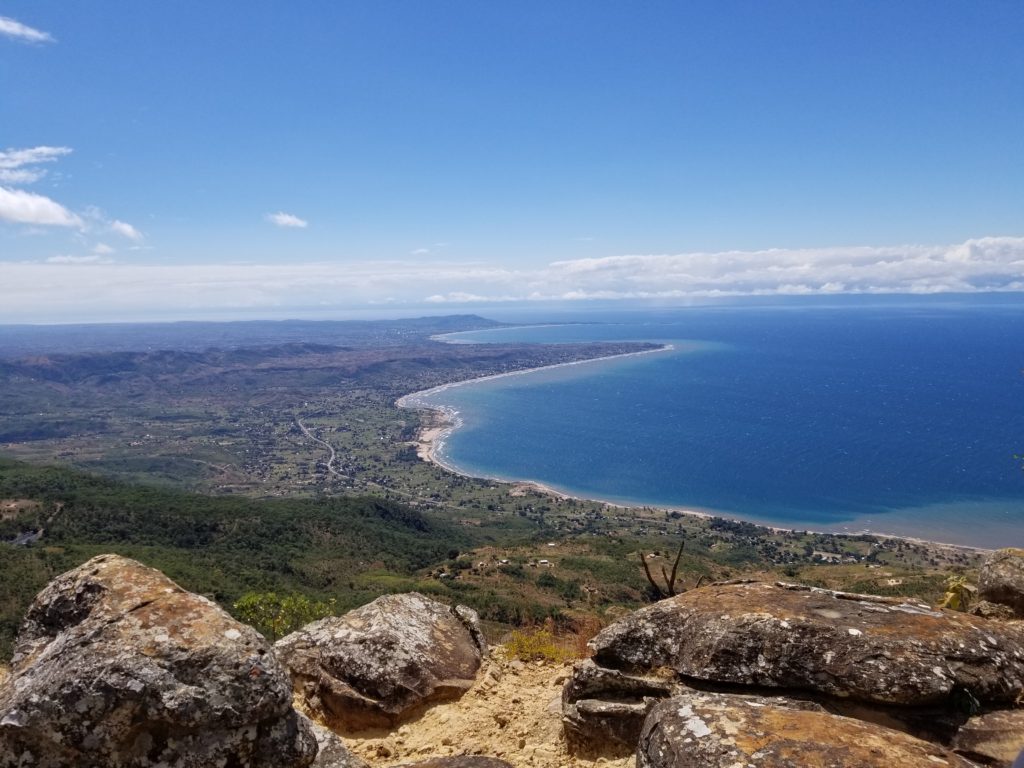 This takes me back to putting my trust in the universe. On the ground, the emotions are so raw and intense. It is easy to trust your instinct and intuition because the connection there is strong. From the U.S., my emotions are dulled by the humdrum of busyness. I'm going a mile a minute trying to make the best use of my access to reliable internet and electricity. I'm telling my story to many people, and it seems everyone wants to know what I'm going to do if it doesn't work out. I start to question myself, wondering, what AM I going to do? I become disconnected from my intuition. But rather than lean in to the fear of the unknown, I simply believe that the pieces will fall into place if it is meant to be. If it falls apart and the land purchase doesn't go through, there are endless other beautiful people and places in Malawi. And the right place will come at the right time.
But here's to hoping the universe picks Luromo village in Chilumba!
***Want to see more pictures of our exploration trip and other land contenders?! Make sure to check out our Instagram and Facebook feeds! Links below! ***