Nope, this is not a pregnancy announcement, sorry to disappoint! BUT it's even better, I promise. I'm overjoyed to announce that the talented young mister Zinyengo Kawonga has joined the roster as our first ever Project Manager! Not only is he such an inspired, energetic, talented, gem of a guy, but he decided to join the team at a time when I desperately needed a little comradery. The exploration trip brought many emotions to light for me, but one of them was just how lonely and isolating the entrepreneurship journey can be at times (and will likely continue to be for some time). Making huge decisions alone is daunting, especially when the bulk of your life savings is involved.  The instant Zinyengo came aboard, it was as if a giant boulder was lifted off my chest and I could breathe again.  So, in lieu of getting sidetracked, let me introduce you to Zinyengo!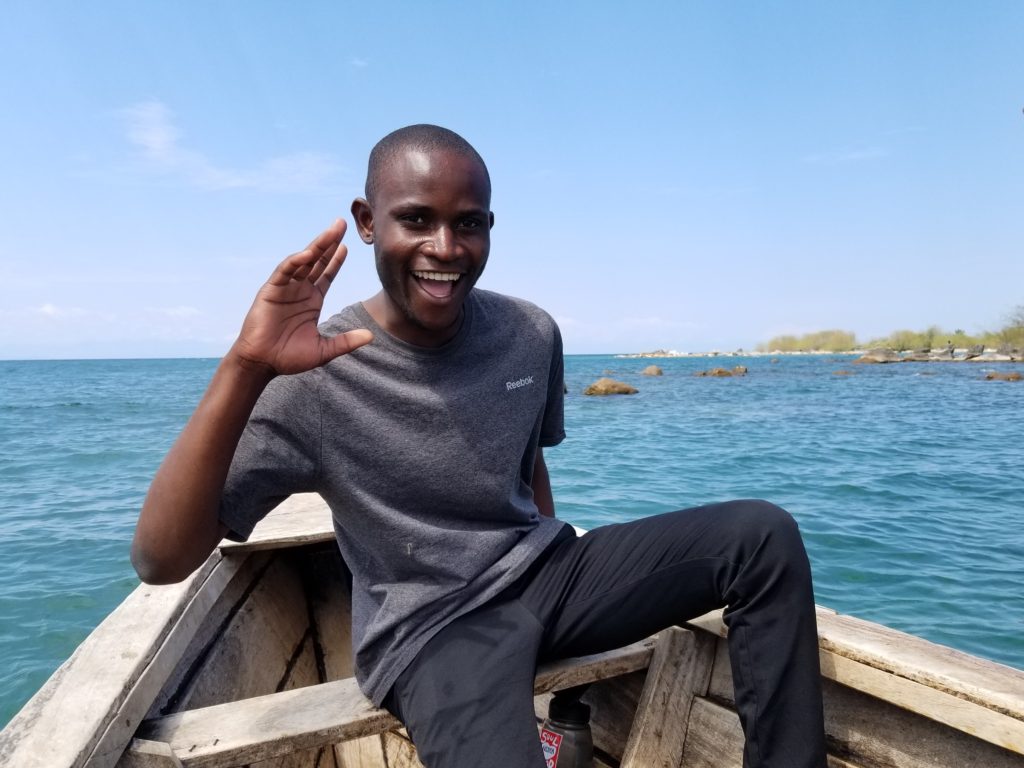 Zinyengo and I first met in 2016 – at the time he was going by the name Frederick, taking it easy on us poor Americans with limited Chitumbuka language skills! We were part of a research course together in Mzuzu, Malawi studying Water, Sanitation & Hygiene (WASH). Shortly thereafter, Zinyengo finished his BS degree in Water Resource Management and Development and dove right into his field as a Research Assistant, further honing his skills in WASH and logistics. Next, he worked on the Luhomero Integrated Rural Development Project where he was utilizing his WASH expertise to mobilize rural communities and educate them on conservation agriculture, among other things. Most recently, he's been working as a teacher at a secondary school.
Zinyengo is most definitely the jack-of-all-trades! What he brings to our team is incredibly valuable, for too many reasons to count. But here are a few. His personality – one of the most likable, easy-going people I've ever met, Zinyengo is able to connect with others immediately and in a very genuine way. He's a relentless self-starter with endless ideas and not afraid to share them (an entrepreneur in the making? I think so!). Zinyengo's knowledge of renewable resource management and WASH is also crucial to the design of an eco-lodge that we can really stand behind with pride.
But above all, what I love the most about Zinyengo is that he's passionate about and incredibly driven to use his expertise in development to better the lives of his fellow Malawians. And he's pushing himself to expand his own skillset to make that happen. The path we are headed down is going to unbelievably rocky (both literally and figuratively), one where we both have a lot of learning to do. But at the end of the day, I know that together we are ready to tackle this challenge – pachoko pachoko (little by little)!
Welcome to the adventure, Zinyengo! Tawonga chomene munyane!
Tili pamoza – we are together.